The history of the surrounding region, the Irish Hills, dates back to the 19th century when it was a stopping point during the five-day stagecoach trip between Detroit and Chicago. The early 20th century saw the region develop into a popular tourist destination, a theme that continues today. The area features a unique combination of picturesque countryside, hometown charm, and more than 50 lakes for recreation and enjoyment. As you begin to explore this area, don't miss the 755-acre Hidden Lake Gardens, the Walter J. Hayes State Park, Cherry Creek Winery, and many more hidden treasures from golf courses to trails to antique and unique gift shops.
Unparalleled water sports, fishing, and hunting opportunities exist throughout the Irish Hills, making the area a popular destination for outdoor enthusiasts of all skill levels. A variety of accommodations exist from local hotel properties to a plethora of camping experiences and cottages along the miles of lakes.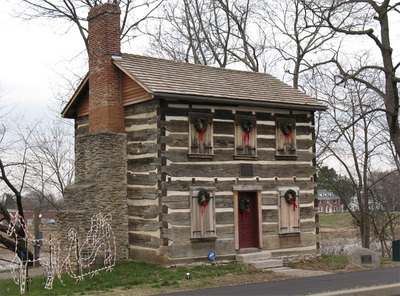 Tipton
Tipton, on the edge of the Irish Hills, is the closest community to the cabin located on US-12. Hidden Lake Gardens is a Michigan State University-owned property open to the public with walking tours amidst beautiful scenery. Tipton has the Top O' the Hill BBQ restaurant and Coconuts. Both restaurants are highly recommended local favorites. Top O' the Hill delivers excellent pizza directly to the cabin easement. Coconuts is an excellent representation of a Florida Keys seafood restaurant. The drinks and food are well worth the 3-mile drive. If a nice stay-at-home dinner is in the plans for your summer visit, you'll find a farm stand with fresh fruits and vegetables at the corner of Ely Road and US-12.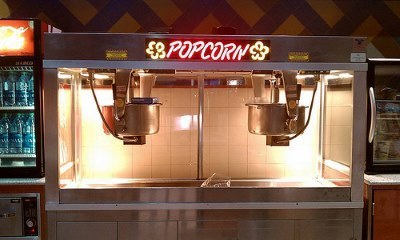 Clinton
The village of Clinton is located on US-12. Clinton is home to the Clinton Fall Festival. Shops include Busch's grocery store, McDonalds, specialty shops, pizzeria, and bar. The Clinton Theatre in the downtown area shows first-run movies on its one screen. Movie prices are extremely reasonable and popcorn is made with real butter. Arrive early; tickets sell out fast.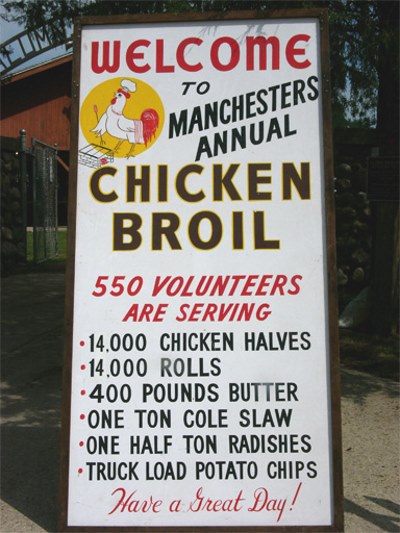 Manchester
The town of Manchester sits on the Raisin River 12 miles south of I-94 on M-52. Manchester is a community that still to this day has the look and feel of a turn-of-the-century town. Manchester is home to the Famous Chicken Broil held on the third Thursday in July every year. Manchester's shops of interest include an art gallery and an antique shop. A small grocery store with limited selection is on the west side of town. Restaurants includei Kellie's for breakfast and lunch and Frank's for lunch and dinner. If you drive north from the cabin and turn west on Herman Road, you'll find Fusilier's farm stand about a mile down on the left. They have high-quality farm produce in the summer.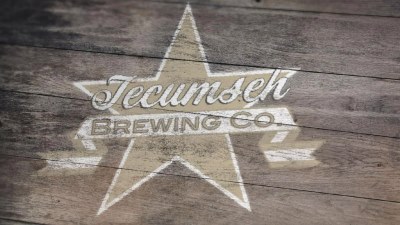 Tecumseh
Tecumseh is a mid-sized town on M-50 that has all of the modern conveniences, including CVS, McDonalds, Busch's grocery store, and many shops and restaurants. Tecumseh is home to the Tecumseh Brewing Company, Tecumseh Sky Dive, and a flea market on summer weekends.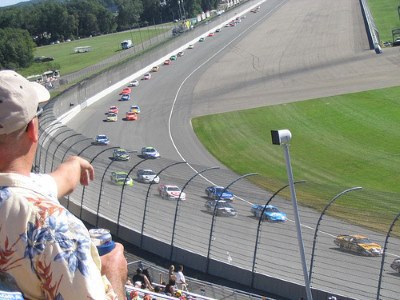 Brooklyn
Brooklyn is home to the Michigan International Speedway. It is a mid-sized town that swells to tens of thousands on weekends when race fans come to enjoy NASCAR and ARCA series racing on the two-mile super speedway. Historic Walker Tavern, one of the first tourist attractions in the area in the 1920s, offers opportunities to discover the early days of stagecoach travel and trace the development of US-12, known as the U.S. Heritage Trail. Stagecoaches have long given way to automobile and motorcycle aficionados who travel the road taking in the natural beauty of the area for a pleasurable Sunday drive or an extended trip of exploring. Brooklyn is also home to Knutson's bait and tackle shop. If you are here to fish, consider purchasing bait and tackle at Knutson's.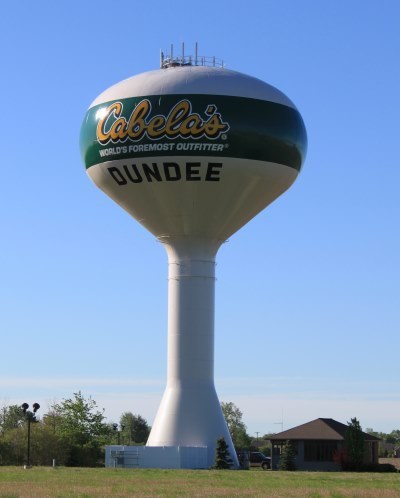 Dundee
If you love the outdoors be sure to visit Cabela's, located in Dundee on M-50 and US-23. Cabela's will have everything you need for your outdoor adventure.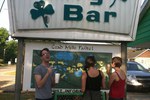 Irish Hills Dairy Bar
This seasonal ice cream parlor can be found in the town of Onstead. Here, at the home of the Shamrocker, you can enjoy premium-quality, hand-dipped and soft-serve ice cream treats along with fresh food and delightful family atmosphere.
Cabins in Michigan: Book Your AshKay Island Getaway Today!
You no longer have to leave Washtenaw County to enjoy a luscious, ecologically green, private island getaway. Call (734) 732-2138 today to book your cabin in Michigan for vacation now!